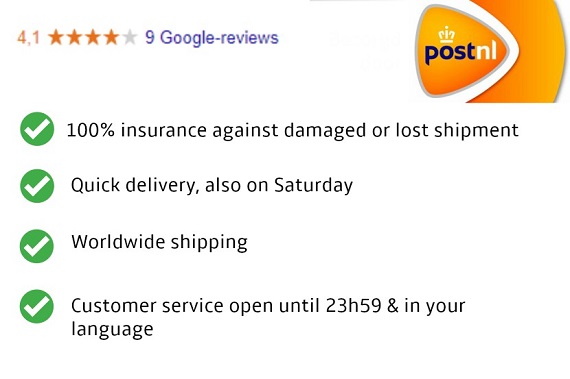 Famous Belgian Beer Box
Famous Belgian Beer Box
Price per bottle : € 1.67
Number of products : 24 beersä 
Which beers : See Description
You safe : more than 10%
(scroll down to see related products)
Are you wondering why everybody is talking about our famous Belgian beers? Take a look at this beer box and try 24 very famous Belgian beers. Here you have an overview of all products :
Rochefort 10 
Rochefort 6
Kwak
Karmeliet
Duvel
La Chouffe
Grisette Bio Blond
Brugse Zot Blond
Achel Blond
Affligem Blond
Lindemans Kriek 
Tongerlo Blond
Stella Artois
Chimay Blue
Chimay White 
Chimay Red
Hoegaarden
Leffe Blonde
Leffe Brown
Liefmans fruitesse
Grimbergen Blond
Bolleke (De Koninck)
Grimbergen Dubbel 
Saison Dupont
Attention : If one or more beers in this beer box is out of stock, we will replace these products with similar beers.
Our web shop, Belgian Beer Factory, also offers a matching glass, together with all sorts of related products. Such as beers, gifts, kegs, gadgets and accessories. By the way, Famous Belgian Beer Box is also quite a popular gift for yourself or another.
ä 
Interested in importing this beer? We also handle mixed pallet orders and multiple container shipments. Feel free to contact us atä [email protected].ä