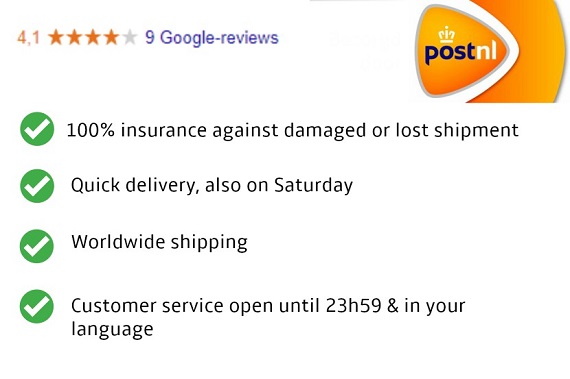 Goliath Tripel Beer
Brewery :  Des Legendes
Volume : 33cl
Alcohol Content (ABV) : 9%
Fermentation : Refermentation in the bottle
Colour : Blond Beer
(scroll down to see the related products)
The  Des Legendes brewery created this wonderful brew and proudly presents this product at our online store. Goliath Tripel is blond coloured and has quite a full and creamy head. This glorious craft beer has a beautiful body and a wonderful aroma. The Van Honsebrouck brewery still respects the original and authentic recipe to create this gorgeous looking beer. They used the finest malt and hops. This blond coloured beer referments in the bottle and is 100% nature beer. It has a delicious and rich flavour. 
The Van Honsebrouck brewery, also known as Kasteel brewery, advises to serve this brew at 8 to 12°C. Did you know that 'Kasteel' is Dutch for 'Castle'.
Our web shop, Belgian Beer Factory, also offers a matching glass, together with all sorts of related products. Such as gifts, kegs, gadgets and accessories and our box deals of course. By the way, Goliath Tripel is also quite popular for food pairing and recipes can be found on their official website or on our web shop. Did you know that this brew is also popular during fall and Christmas. 

Interested in importing this beer? We also handle mixed pallet orders and multiple container shipments. Feel free to contact us at [email protected].
Cheers and enjoy your  Goliath Tripel