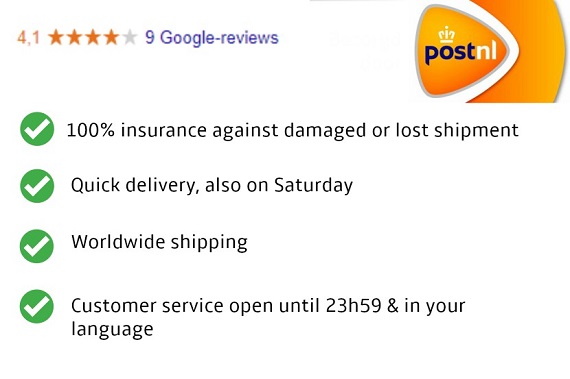 Duvel Beer
Brewery : Duvel Moortgat Brewery
Volume : 33cl
Alcohol Content (ABV) : 8.5%
Fermentation : Refermentation in the bottle
Colour :  Blond Beer
More about this Duvel
Pours blonde and slightly cloudy.  For a big brand brew this is showing heaps of personality. The flavour is slightly short of the nose, but with very good drinkability. Nice finish, it's got all the pieces. Belgo yeast, foam bananas and hay on the nose.

The Moortgat brewery created this wonderful brew and proudly presents this product at our online store. Duvel is blond coloured and has quite a full and creamy head. This glorious craft beer has a beautiful body and a wonderful aroma.
This famous Belgian specialty beer is bright and blond coloured and very refreshing. This brew is exclusively created with natural ingredients. Duvel matures for about 2 months in the Duvel Moortgat brewery. We advise you to serve this excellent and tasty beer at 6°C in a matching beer glass.
Choose from more than 1,400 different types of Belgian beer
Are you a true fan of Belgian beer? In that case it goes without saying that you'd like to discover all the best that Belgian beer world has to offer. These days, there's a huge amount of various types of Belgian beer on offer.  All these different beers appeal to the imagination and are all available here at the Belgian Beer Factory. We'll even go a step further. We have 1,400 different types of Belgian Beer available to order!
Interested in importing this beer? We also handle mixed pallet orders and multiple container shipments. Feel free to contact us at [email protected].
In the following link you can find more info about Duvel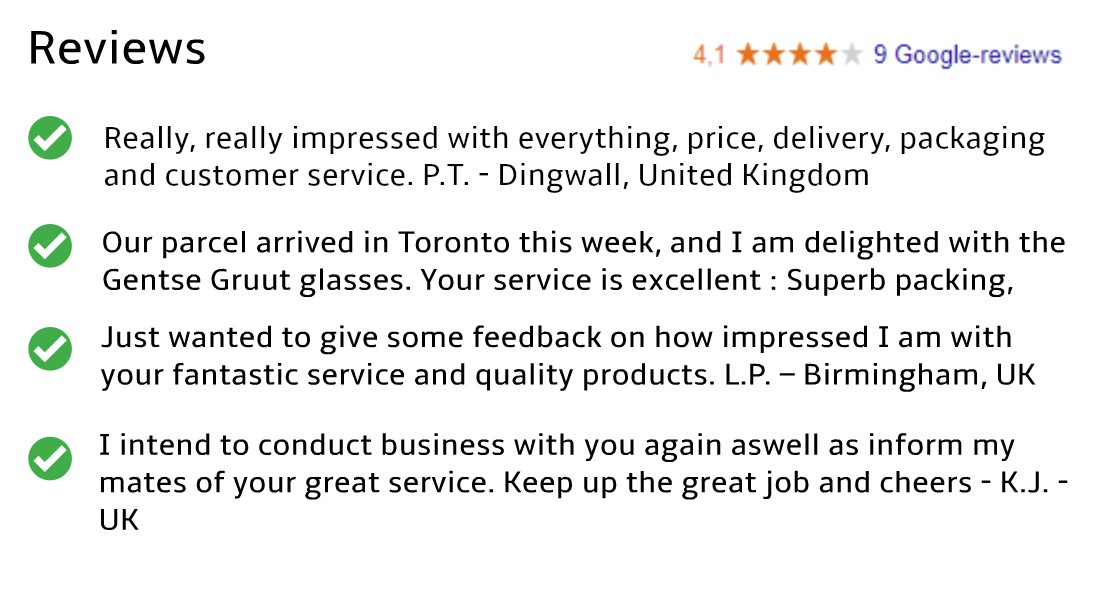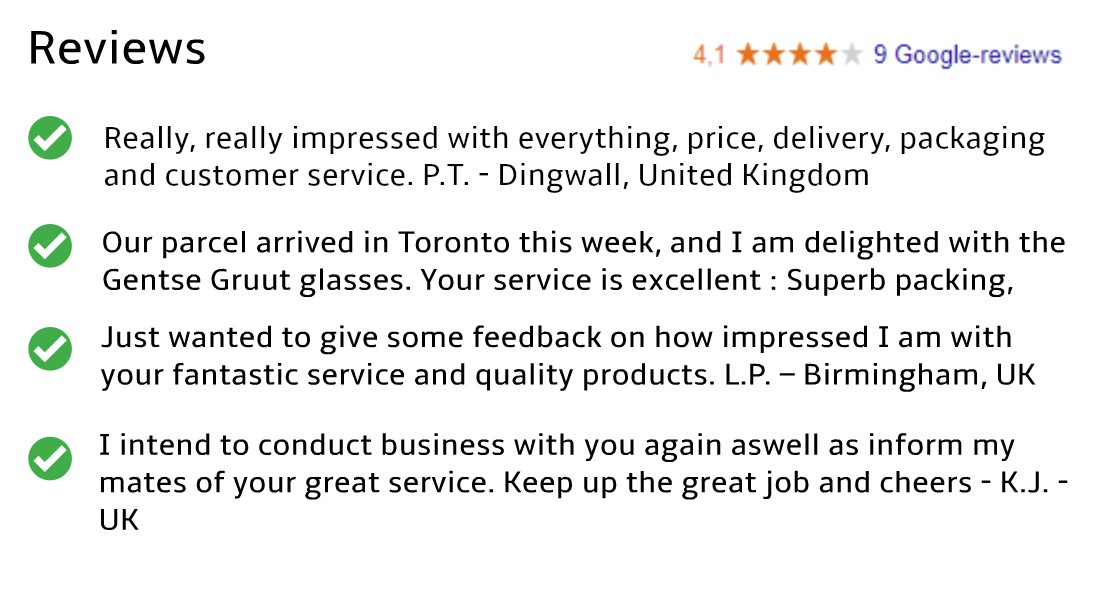 Goudblond van kleur. Prachtig stralende witte kraag die zich stevig aan het glas hecht. Parelend stijgen de belletjes omhoog. Dit belooft wat. Na 10 minuten resteert een klodder slagroom.
Ergens is een mooie fruitige geur te ontwaren. Doet denken aan koriander.
Mooie smaak die perfect in balans is. Fruitig en evenwichtig. Heerlijk in de mond met een frisse nadronk. Laat nog een poos een behoorlijke fruitigheid achter die steeds voller wordt. Minuten later ervaar je de smaak nog. Is uitstekend doordrinkbaar. Is bier van uitzonderlijke klasse. Maar doe het rustig aan : 8,5 % laat zich na een tijdje voelen.
One of the best Belgian strong beers! Very drinkable, which makes this beer devilish in large amounts.
Wow - what a Beer - packs a punch ! Disovered this beer 10 year ago on trip to Belgium and have enjoyed it ever since. Regularly purchase from Belgium Beer Factory over to the UK. If you want a great tasting, strong beer then this is the one.