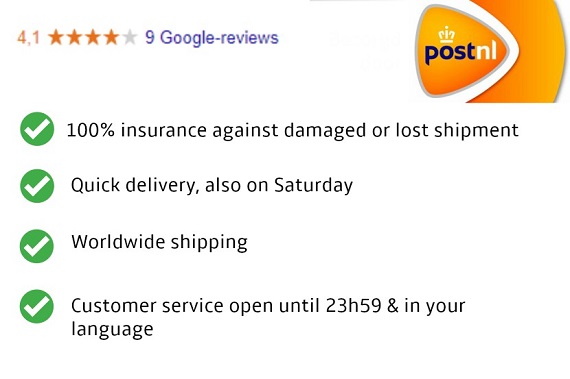 Troubadour Westkust Beer
Brewery : The Musketeers brewery
Volume : 75cl
Alcohol Content (ABV) : 9.2%
Colour : Black beer
(scroll down to see the related products)
The The Musketeers brewery created this wonderful brew and proudly presents this product at our online store. Troubadour Westkust is black coloured and has quite a full and creamy head. This glorious craft beer has a beautiful body and a wonderful aroma. This deep black IPA beer referments in the bottle. Did you know that IPA stands for Indian Pale Ale, refering to a beer created by the English. Back in the days, they needed a strong beer to survive the long and dangerous trip to India. There the English troops could enjoy these IPA beers. This Westkust edition is made by only using Belgian hop styles. This beer is dark black coloured and has a very hoppy flavour.
Our web shop, Belgian Beer Factory, also offers a matching glass, together with all sorts of related products. Such as gifts, kegs, gadgets and accessories and our box deals of course. By the way, Troubadour Westkust is also quite popular for food pairing and recipes can be found on their official website or on our web shop. Did you know that this brew is also popular during fall and Christmas. 

Interested in importing this beer? We also handle mixed pallet orders and multiple container shipments. Feel free to contact us at [email protected].
Cheers and enjoy your Troubadour Westkust