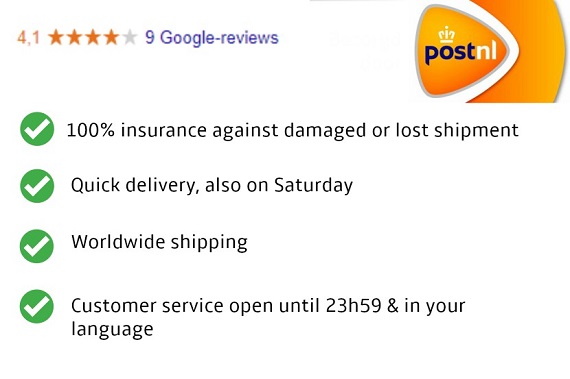 Steenbrugge Blond
Steenbrugge Blond beer
Brewery : Steenhuffel Brewery
Volume : 33cl
Alcohol Content (ABV) : 6.5%
Fermentation : Top fermentation and referments in the bottle
Colour : Blond Beer
More about this Steenbrugge Blond beer
A sparkling golden beer with a good white head head ; good retention. Herb, light caramel, grain, sugar. Light to medium sweet, sugary, light dry bitter. 

The Steenhuffel Brewery brewery created this wonderful brew and proudly presents this product at our online store. Steenbrugge Blond is blond coloured and has quite a full and creamy head. This glorious craft beer has a beautiful body and a wonderful aroma.
In 1084 St Arnoldus, the brewers saint, founded this wonderfull blond abbey beer. Steenbrugge blond is brewed by using Gruut spices, coming from the historical city of Bruges. 
This glorious Belgian beer has a malted character, with a hoppy perfumed aroma. This top fermented brew is best served at 8 to 12°C, in a matching beer glass.
Our web shop, Belgian Beer Factory, also offers a matching glass, together with all sorts of related products. Such as gifts, kegs, gadgets and accessories and our box deals of course. By the way, Steenbrugge Blond is also quite popular for food pairing and recipes can be found on their official website or on our web shop. Did you know that this brew is also popular during fall and Christmas. 

Interested in importing this beer? We also handle mixed pallet orders and multiple container shipments. Feel free to contact us at [email protected].
Cheers and enjoy your heavenly blond Belgian beer.