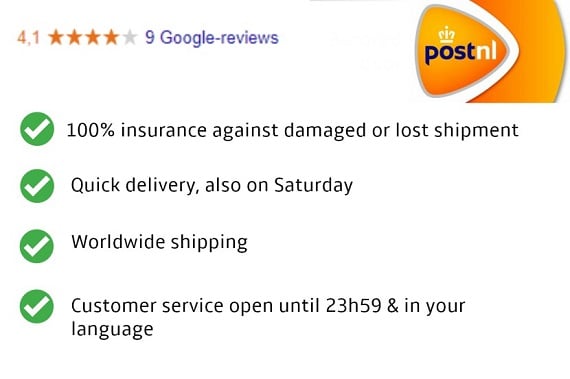 Duvel Gift Pack
Duvel Gift Pack
Brewery : Duvel Moortgat brewery
The beers : Duvel beer
Contains : 1 Bottle (75cl) + Cilinder
(scroll down to see the related products)
The Duvel Moortgat brewery created this wonderful beer gift and proudly presents this product at our online store. Duvel Gift Pack contains 1x75cl + cilinder and will surprise your friend, relative or husband.
Choose from more than 1,400 different types of Belgian beer
Are you a true fan of Belgian beer? In that case it goes without saying that you'd like to discover all the best that All these different beers appeal to the imagination and are all available here at the Belgian Beer Factory. We'll even go a step further. We have 1,400 different types of Belgian Beer available to order!
Cheers and enjoy your Duvel Gift Pack.