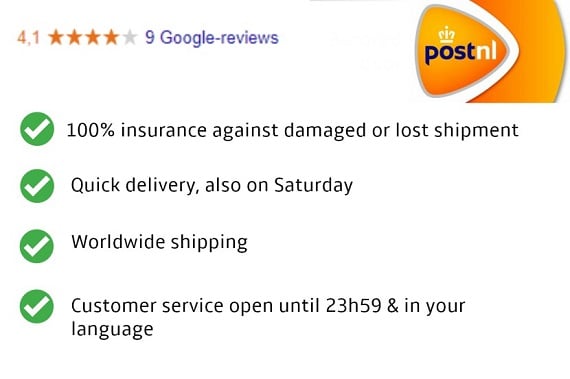 Trappist Westvleteren 12
Brewery : Westvleteren Brewery / Abbey
Volume : 33cl
Alcohol Content (ABV) : 10.5%
Fermentation :
Colour : Red Brown Beer
More about this Trappist Westvleteren 12 beer
Mahagoni hazy with little brown head. Aroma is peanut, caramel, syrup, brown sugar, and the overal character of dried fruit (cherry). Taste is sugary malty sweet with some apple sourness and not much bitterness. Trappist Westvleteren 12 is brown coloured and has quite a full and creamy head. This glorious craft beer has a beautiful body and a wonderful aroma.
Our web shop, Belgian Beer Factory, also offers a matching glass, together with all sorts of related products. Such as gifts, kegs, gadgets and accessories and our box deals of course. By the way, Trappist Westvleteren 12 is also quite popular for food pairing and recipes can be found on their official website or on our web shop. Did you know that this brew is also popular during fall and Christmas. 

Interested in importing this beer? We also handle mixed pallet orders and multiple container shipments. Feel free to contact us at [email protected].
Cheers and enjoy your  Trappist Westvleteren 12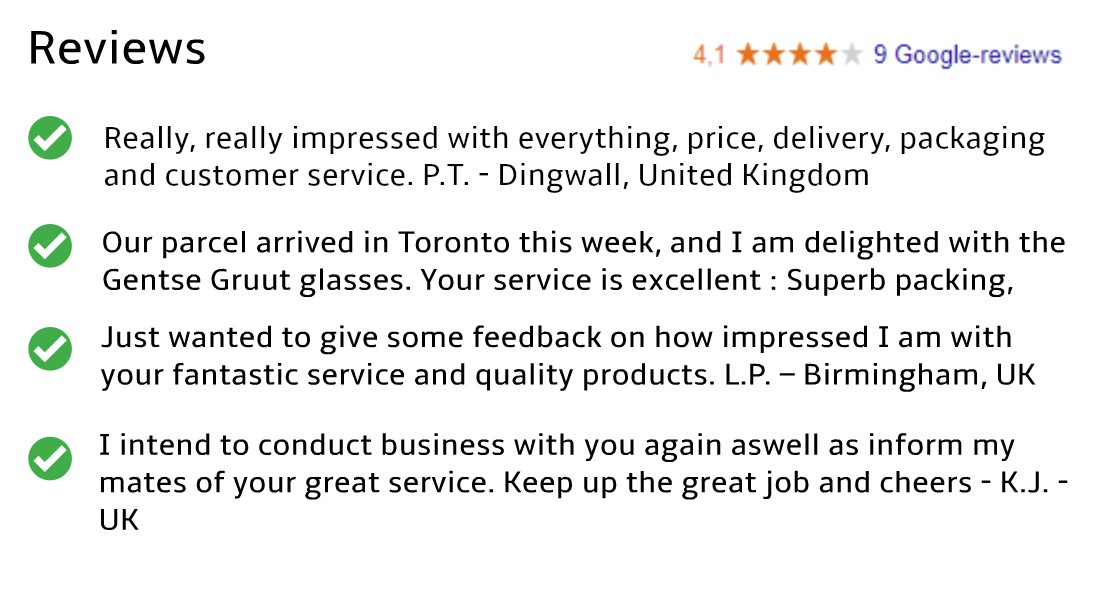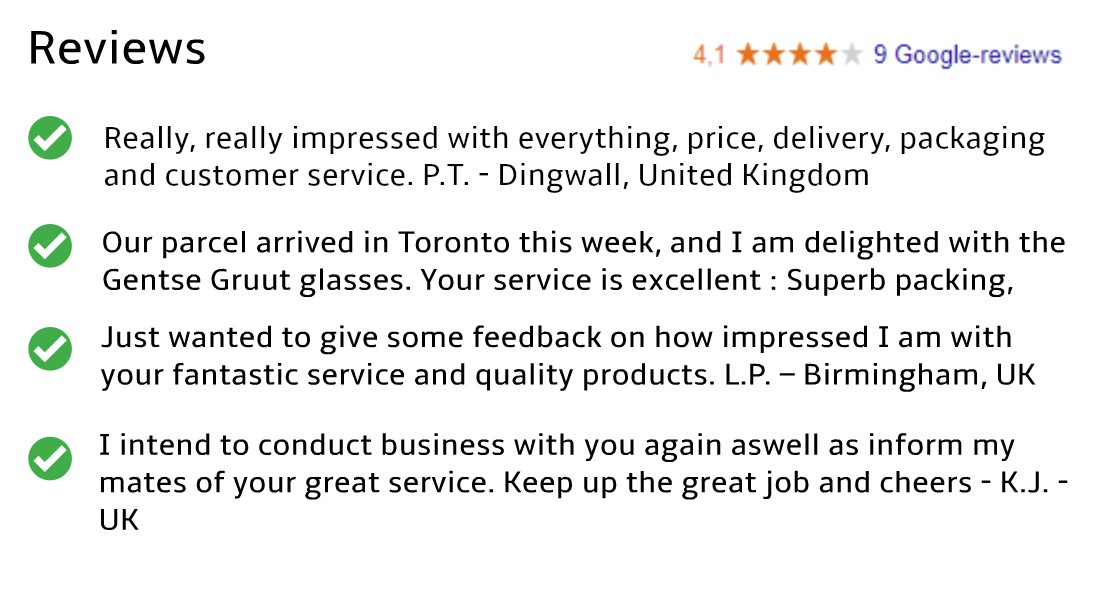 Superbe bière, je la recommande à toutes et tous !
Het beste bier ter wereld! Daar ga je met respect mee om. Mag ook wat kosten: een enkel flesje bijna zo duur als een kratje pils. Het juiste glas, de juiste temperatuur.
Donkerbruin van kleur; oersterke romige kraag met een toef alsof het slagroom is. Blijft stevig overeind staan. Vaag is een zoetige beetje houtachtige geur merkbaar.
Wat een zachte volmondige smaak! Perfect in harmonie. Lichtjes tintelend in de afdronk. Er zit een combinatie in van zachte drop, koffie en chocolade. De gloed van alcohol is aanwezig, past uitstekend in het geheel. De aangename smaak blijft nog een tijdje achter. De bodem in de fles geeft inderdaad wat meer tedere bitterheid en levert een prachtig slotakkoord op.
Dit is bier als van een klassiek schilderij, van een meester waar je van blijft genieten.